I found out that if SQL statements are prepared, there is no overhead to use SQL.
In fact, prepared SQL statements will not require to process the SQL command, and the SQLite3 virtual machine will call directly the database back-end (i.e. B-Tree, Pager, indexes) as fast as possible.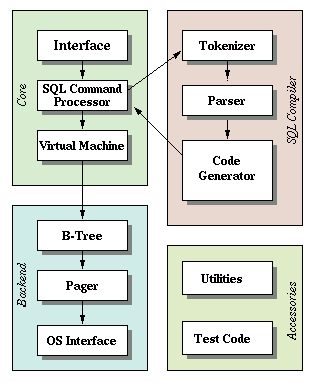 See http://www.sqlite.org/arch.html for details.
Our mORMot units cache and re-use SQL statements, so there is no overhead of using SQL in most cases, when you use parameters (?) in your queries.
In order to be ACID, your process will be slower.
SQLite3 has two modes:
- Synchrounous = FULL means that is 100% ACID, even in case of power failure - but it is very slow since it was for the data to be written on disk - around 10 inserts / second!
- Synchrounous = OFF is 100% ACID, unless you cut the power - then you have about 400 inserts per second.
If you nest INSERTs into a transaction, speed is very high.
If you want something faster, you'll loose ACID at every insert.
But even the TSQLRestServerStaticInMemory can be ACID at writing: all data remain in memory, and is flushed to disk at once, on request.
If a power loss or application crash occurs before this write phase, you may loose some data, but you won't loose the Atomicity of the table content.
TSQLRestServerStaticInMemory will give the best speed possible, both for searching and insertion, if your requests are per ID, or about one "stored false" defined field (i.e. declared as UNIQUE).
See http://blog.synopse.info/post/2012/07/26/ACID-and-speed for details and benchmarks, and http://blog.synopse.info/post/2012/08/0 … properties about "stored false" abilities.