Since its earliest days, our mORMot framework did offer extensive regression tests. In fact, it is fully test-driven, and almost 80 million individual tests are performed to cover all its abilities.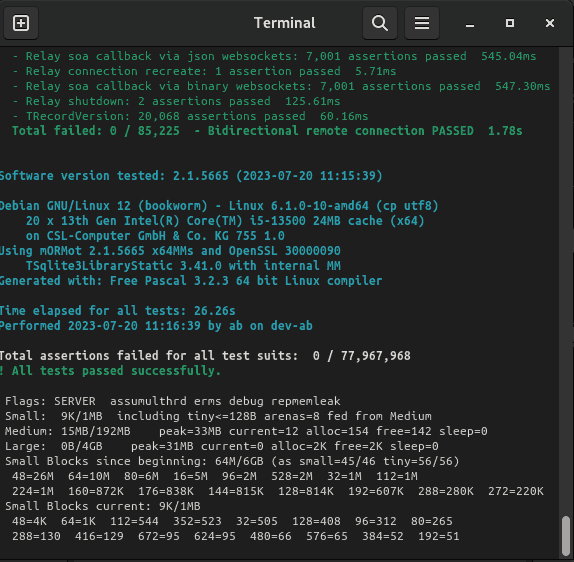 We just integrated those tests to the TranquilIT build farm, and its great LUTI tool. So we have now continuous integration tests over several versions of Windows, Linux, and even Mac!
LUTI is the best mORMot's friends these days.

This is the discussion thread for
https://blog.synopse.info/?post/2023/07 … the-mORMot